The rapid development happening in Malaysia, combined with the growing population, inevitably leads to serious water problems. Not only is the concern about the adequacy of the water supply, but also its quality. Since Malaysians have become health conscious, poor water quality is a serious threat to clean living.  You can protect your family from the harmful effects of contaminants present in the water that enter your pipelines. A filtration system with a large volume water filter installed at the point of entry is the fitting solution.
4 Water Pollutants that Threaten Your Healthy Lifestyle
Despite the establishment of the Department of Environment to monitor water quality in the state, water pollutants still find their way into your home. As the water is released at source, it passes through a series of pipes that are plagued with harmful elements.
Utility companies have their own filtration systems to disinfect the water for distribution to residential and commercial customers. However, the quality deteriorates when it reaches your doorstep. Thus, it is important to be mindful of the various pollutants that are carried along the pipes before opening your faucets.
1. Chlorine
The tap water that comes from the water plants is treated with chlorine prior to distribution. While chlorine is used for disinfection purposes, it remains in the water supplied to your home.  It is also not harmful to consume in small measures but can ultimately lead to health problems because of daily exposure to it. What is risky is the chlorine vapor dispersed within your home.
2. Fluoride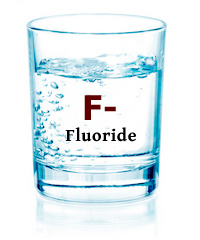 Some water utility companies blend fluoride with water as part of the treatment process. Unknown to many, prolonged ingestion of fluoride can weaken your immune system and damage your body.
3. Metals
The tap water that enters your home contains residues of aluminum, iron and lead. These metals are dangerous and needs to be sifted out before using the water. Several major illnesses have been associated with metals. Aluminum triggers Alzheimer's disease, skin disorders, and learning disabilities in children.
Lead is a toxic metal that when it penetrates your water supply, it can cause kidney ailments and blood pressure problems in adults. Even your children's growth and development can be stunted due to lead ingestion. What is common and dangerous are water iron and rust which is often carried by the flowing water along the way.
4. Sediments
Finally, a host of sediments like dirt, dust, sand and other unseen micro-organisms affect the quality of water. Therefore, it becomes necessary that you strain them out to ensure that you have only unpolluted water.
The Benefits of a Larger Volume Water Filter
A filtration system that can accommodate a larger volume of water is the best line of defense. The common type used in the home is the point of use system which is usually installed under the kitchen sink. However, the protection is limited. At least you'll have clean water for drinking, cooking, and washing dishes.
If you have a large volume water filter, it means you have a point of entry system whose scope is far and wide. Every faucet in the home will yield clean, sterilized, and toxic-fee water.
The large filter safeguards every member of your family from the hazardous chemicals and elements. You are sure to have water you can use safely for just about anything – from drinking to cooking, washing, laundry to personal hygiene, and gardening. Even the nasty odor is eliminated.
Go For the Healthiest Water
Having a large volume water filter is an exceptional safety net against contaminated water. What's ideal is if you can pick out the filter that is capable of treating all types of water and not just tap water. The best ones available have low-maintenance cost and longer economic life. You will instantly experience a radical improvement in your quality of life. Make that life-changing decision now because you and your family deserve only the healthiest water.